These appraisers use Collectorpro Online Appraisal Software to create professional and accurate appraisal reports completely online.  You can submit items for appraisal online and receive the appraisal report(s) quickly.   And if you need your report updated these appraisers can use Collectorpro Software to update it quickly!
---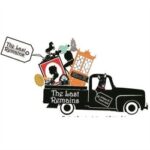 4101 MONTICELLO ST, ABILENE, TX, United States
We offer appraisals for you and also conduct estate sales. I have many years experience and access to many appraisers in my field.