These appraisers use Collectorpro Software to create professional and accurate appraisal reports.  This allows the appraiser to create your report faster, along with a consistent look and feel.  And if you need your report updated these appraisers can use Collectorpro Software to update it quickly!
---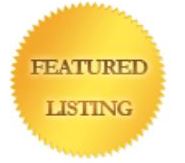 Seattle, Washington, USA
Every appraisal situation calls for careful consideration for the best approach to accurately express the value of an item or collection. Our team of trained appraisers can assist you in determining what type of appraisal best fits your needs. Our appraisers can come to your home, office or storage location, whether you are in Seattle, Bellevue, Everett or Issaquah or anywhere in between. We can also travel outside the Seattle area, please call to discuss your needs. We also offer services specializing in on-site downsizing, moving and estate liquidation sales. We provide our clients with a wide variety of established and experienced services to successfully maximize the value of their belongings, antiques and collectibles.