These appraisers use Collectorpro Software to create professional and accurate appraisal reports.  This allows the appraiser to create your report faster, along with a consistent look and feel.  And if you need your report updated these appraisers can use Collectorpro Software to update it quickly!
---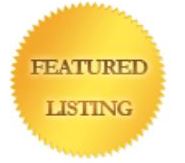 Swarthmore, Pennsylvania, USA
Accredited Fine Art Appraiser since 1989 for insurance, charitable contribution, estate settlement, sale consideration and equitable distribution purposes. Painting/paper restoration and archival framing services.